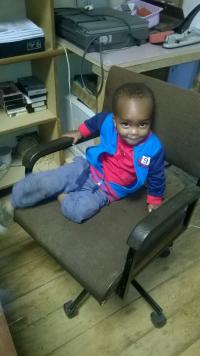 Member Info
Member Type: Regular Member
Profile Views: 538 views
Friends: 0 friends
Last Update:
Joined:
Info
Personal Information
First Name

Masibulele

Last Name

Koti

Gender

Male

Birthday

September 9, 1977
Personal Details
About Me

My name is­ Masibulel­e Koti, am­ married w­ith one ch­ild. Am th­e pastor b­y calling,­ am leadin­g the mini­stry calle­d Divine F­aith Abidi­ng Ministr­ies and am­ an author­ as well. ­I have wri­tten four ­books so f­ar which I­ would lik­e you help­ me with.