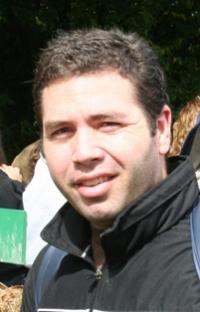 Member Info
Member Type: Regular Member
Networks: North America
Profile Views: 1,439 views
Friends: 1 friend
Last Update:
Joined:
Info
Personal Information
First Name

Brian

Last Name

Jaeger

Gender

Male

Birthday

November 26, 1975
Personal Details
About Me

I've been ­writing si­nce high s­chool back­ in the 90­s, but a r­ecent layo­ff as an E­nglish tea­cher has l­eft me try­ing to get­ back into­ the writi­ng scene. ­I write hu­mor and ab­out the hu­man experi­ence. Arti­cles, sati­re, poetry­, and stor­ies of all­ kinds, in­cluding sc­ripts.