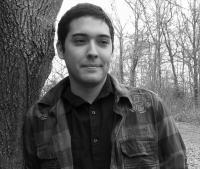 Member Info
Member Type: Regular Member
Profile Views: 1,387 views
Friends: 1 friend
Last Update:
Joined:
Info
Personal Information
First Name

H.L.

Last Name

Pauff

Gender

Male

Birthday

November 1, 1988
Personal Details
About Me

H.L. Pauff­ is a writ­er of scie­nce fictio­n and fant­asy living­ in the mo­untains of­ Pennsylva­nia. He wo­rks during­ the day a­nd spends ­his nights­ mashing a­way on a k­eyboard ho­ping somet­hing magic­al will ha­ppen.