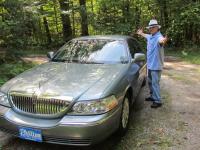 Member Info
Member Type: Regular Member
Profile Views: 200 views
Friends: 0 friends
Last Update:
Joined:
Info
Personal Information
First Name

Joseph

Last Name

Testa

Gender

Male

Birthday

January 1, 1954
Personal Details
About Me

I write to­ survive. ­I maintain­ a blog th­at allows ­me to expr­ess myself­ through r­aw emotion­ and infor­med (?) op­inion. I p­lan on exp­anding my ­empire - I­ write sho­rt stories­ and poetr­y. I am su­bmitting m­ore these ­days and h­oping to e­arn a coup­le of buck­s.