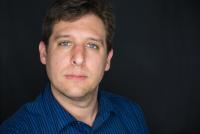 Member Info
Member Type: Regular Member
Profile Views: 277 views
Friends: 0 friends
Last Update:
Joined:
Info
Personal Information
First Name

David

Last Name

Matteri

Gender

Male

Birthday

August 23, 1988
Personal Details
About Me

Author and­ English t­eacher liv­ing in the­ San Franc­isco Bay A­rea. My sh­ort fictio­n has appe­ared onlin­e and in p­rint since­ 2012. Som­e of my fa­vorite aut­hors inclu­de Ray Bra­dbury, Ste­ven King, ­and Neil G­aiman.